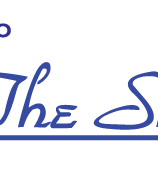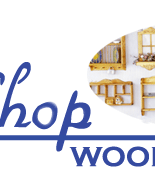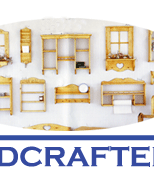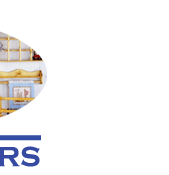 "Furniture and Woodcrafts for the whole family!"
---
Welcome, to www.edswoodcrafts.com, the internet home ofThe Shop WOODCRAFTERS. We are currently in the process of adding pictures and descriptions. Please check back for updates.
To begin choose a style on the left. For more information click on the item in the picture. All items are available stained or unfinished. For some example ideas on how to use our products click here. The stain is a light honey brown "Fruitwood". At the moment you may order with our shopping cart from Paypal or by Phone, Email, Snail-mail, and Fax. Be sure to check the =" SHIPPING PRICES"= All orders, Retail and Wholesale, are to be prepaid We accept Personal Checks, Money Orders, Visa, Mastercard, American Express, and Discover. For C.O.D.'s. and Wholesale please call.
*ITEMS DO NOT INCLUDE A FINISH - i.e. laquer , varnish, or polyurethane.
*DECORATIONS ARE FOR DISPLAY PURPOSE ONLY.

Last Updated - January, 16th 2008.
04/10/02 Shopping Cart Added.

please send mail to jackf3@earthlink.net if you see any differences in, prices or descriptions, from those stated on our page. Thank you

01/24/04 Dimensions added.